In Case You Didn't Already Know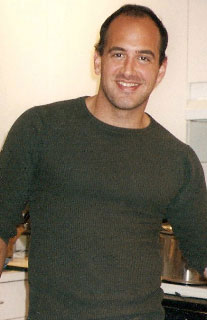 Author Chris Beakey Interviews Me, Evan Wolfson, and Jeff McElhaney on Gay in 2010 (And we know!)
Gay in 2010
I love this particular ad of Jeff's. Very smart.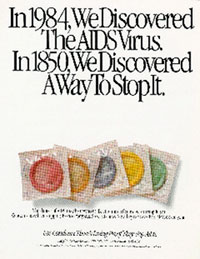 I'm very grateful to Chris for taking the time to put this piece together. He did a wonderful job with the three terribly high tenors.
I decided a while back never to do a Best Of... for a column, so last night I started to write one for this blog, because, well, you know, it's a blog. No one reads that damn things, but they're fun to do, like Crossword Puzzles or Latins. So for what it's worth....
Best Film That I've Seen without Seeing "Hurt Locker" yet and despite the fact that George Clooney is the star: "Up in the Air."

Worst Use of Under-Eyeliner:
George Clooney, in "Up in the Air."
Best Use of Under-Eyeliner:
Lady GaGa.
Best Song That Was Actually Released in 2008 But Was a Single in 2009:
"If U Seek Amy," Britney Spears.
Worst Album by My Favorite Newish Group:
"Humbug," Arctic Monkeys
Biggest Heartbreak:
Farrah.
Worst Memorial:
Ryan hitting on daughter Tatum at the funeral.
Keenest Observation:
My mother telling me that Michael Jackson was a true genius and "you kids really missed out." (Thanks, Mom, I hear that Madonna was interesting too; perhaps I'll check her out one of these days.)
Best Film Based on My Junior High Black-Light Posters:
"Avatar" (forget the 3-D, they should have supplied bongs).
Best Other Film That Wasn't Really About Aliens:
"District 9"
Worst Film with the Number 9 in the Title:
"Nine"
Best Reason to Colonize Mars and Send People There with One Way Tickets But No Healthcare:
Joe Lieberman, Dick Cheney, Maggie Gallagher, Sarah Palin, Rush Limbaugh, Glenn Beck, Michael Steele (list to be updated every five minutes; kind of like Twitter).
Biggest Role-Reversal Fantasy:
Barack Obama and Hillary Clinton
Favorite New Show:
"FlashForward." (But couldn't they see that people wouldn't be watching six months from now?)
Favorite Old Show:
"Desperate Housewives" (admit it; it's still good, and kudos to Dana Delaney, oh, but could the chick from "Soprano's" and then "Joey" please cut her hair?)
Best Concept Album:
"Love Is the Answer," Barbra Streisand
Best Concept Face:
Madonna
Best Concept of Madonna's New Face:
Sharon Stone's new face
Best Reason to Stop Watching TV Altogether:
Tom Delay on "DWTS"
Film That Makes You Realize the Only Way You're Gonna See Actual Dancing Is if You Watch "DWTS":
"Nine"
Best Reason to Keep the Studio Cold at All Times:
Dmitry Chaplin's nipples!
Favorite New Word I Still Don't Really Understand:
"Widget"
Favorite Moment:
You know who you are, and you know where we were, and we sincerely hope they weren't filming from the second floor.
Best Reason to Become a Porn Star:
If that clip ever surfaces.
Favorite Compliment:
"You could do porn with that."
Best Reason to Keep Writing This List:
Everything eventually turns to smut.
Best Reason to Colonize Mars and Send Movie Fans There:
The people who loved "Paranormal Activity" and insisted I see it.
Best Bad Flick:
"Orphan."
Best Reason Never to Go See another New York Show, Unless I Get Reimbursed for the Two Hours and Time It Took to Write-up the Review:
Theresa Rebeck's "Our House"
"Carrie" Award for Worst Mother of the Year:
Mo'Nique in "Precious"
Best Reason to Never Watch another Tony Acceptance Speech:
Alice Ripley
Most Deserved Award (Male):
Sean Penn, "Milk"
Most Deserved Award (Human):
Meryl Streep, for "Whatever the F*** They Give It to Her For."
Best Reason to Laugh: Lots of good, smart comedies this year:
"Up," "Julie & Julia," "Up in the Air," "Bruno."
Best Reason to Laugh Even Harder:
Gay rights groups condemning "Bruno."
Best Reason to Be Sad:
TV Comedy.
Worst Excuse for Laughter:
"Funny People."
Smartest Reason to Go From the Big Screen to the Small Screen:
Jessica Lange in "Grey Gardens"
The Who Knew Award:
Drew Barrymore, "Grey Gardens"
The Who Cares Award:
Carrie Prejean ties with Dick Cheney.
The Hugh Grant Award for Most Consecutive Bad Films in a Row:
Adam Sandler
Runner-Up:
Nicole Kidman
Best Reason to Plug Your Ears:
The Chris Rockway threesome clip
"Share, SHARE!"
Best Reason to Plug:
Chris Rockway
Best Reason to Stop Listening to Music Critics:
Grizzly Bear
Worst Reason to Name Your Band While Watching the Nature Channel:
Grizzly Bear
Best Reason to Stop Listening to Me:
This list
I'm in the book
David Toussaint